YUL CONDOMINIUMS NAMED RESIDENTIAL PROJECT OF THE YEAR IN THE "OVER 4 FLOORS" CATEGORY DURING THE 36TH DOMUS AWARDS GALA
MONTRÉAL, March 18, 2019 – YUL Condominiums, one of the largest residential projects in downtown Montréal, is pleased to announce that it has won a prestigious DOMUS Award in the "Residential Project of the Year over 4 floors" category.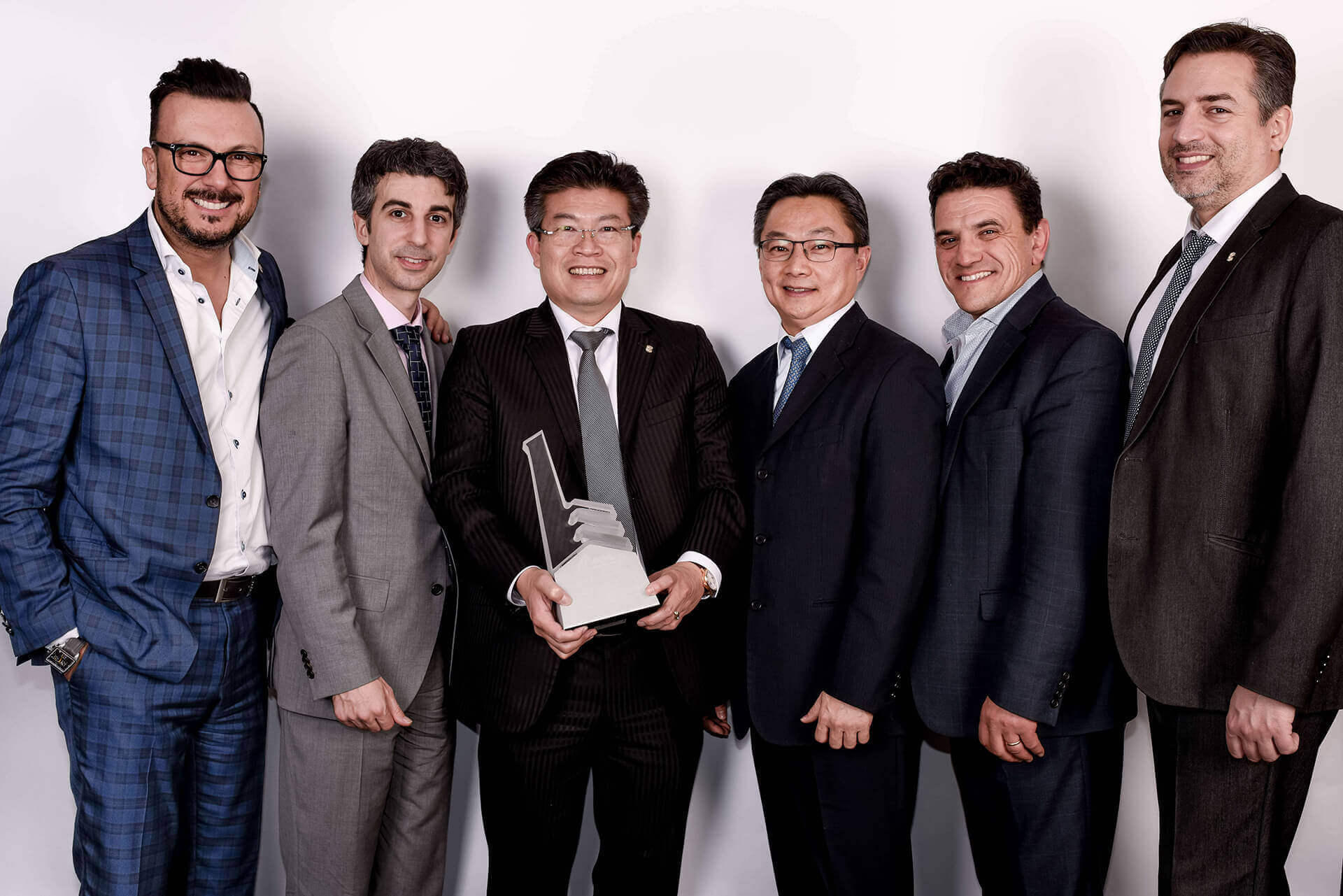 "I thank the members of the jury for the 36th edition of the DOMUS Awards for this wonderful recognition that underscores the work of a team that is passionate about this unique and inspiring city – Montréal," said Kheng Ly, President and Chief Executive Officer of Brivia Group and YUL Condominiums. "We are proud to have respected every detail of our vision in carrying out this project and to be offering thousands of people an exceptional living environment in the heart of downtown Montréal."
"YUL has been designed to foster a community spirit through a variety of common areas that recreate a micro-neighbourhood, like a vertical community," said Steve Di Fruscia, CEO of Tianco Group. "In addition to an expansive 23,000-square-foot garden, YUL has many amenities that encourage interaction, including a four-season spa, a gym and a pool fully-enclosed by windows."
Executed by Menkès Shooner Dagenais LeTourneux Architectes in collaboration with architect Stefano Domenici, YUL includes some 800 luxury condominiums in two 38-storey towers, 17 townhouses, and a beautiful, 23,000-square-foot private garden, a key component of the project. The first tower began welcoming residents in August 2017 and construction of the second tower began in October 2017. The townhouses have already been built and the first owners have moved in.
Last year, YUL Condominiums won the DOMUS Award in the "Best use of natural gas" category, recognizing the developers' commitment to design projects that champion the principles of sustainable development.
For more information about the YUL Condominiums project, visit yulcentreville.com or drop by the sales office located at 1450 René-Lévesque Blvd. West, near Mackay Street.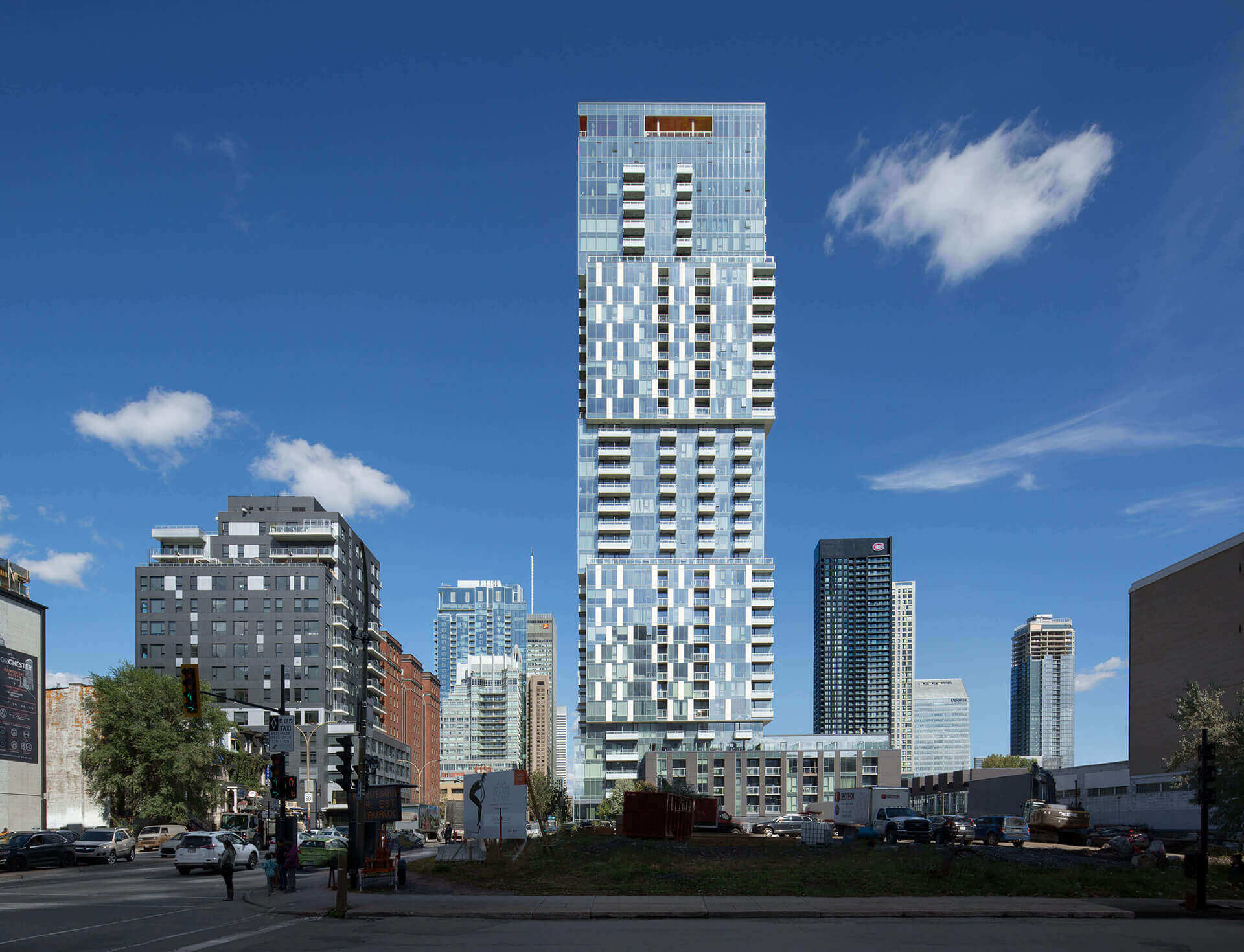 Facebook: https://www.facebook.com/YULCentreville/
Instagram: https://www.instagram.com/yulcentreville/
Twitter: https://twitter.com/YULcentreville
About YUL Condominiums
A large-scale architectural project developed jointly by the Brivia Group and Tianco Group, YUL Condominiums Inc. consists of condominiums and townhouses. Located in downtown Montréal, it includes two shifted-block 38-storey towers with more than 800 units and 17 townhouses.
About Menkès Shooner Dagenais LeTourneux Architectes
Menkès Shooner Dagenais LeTourneux Architectes is one of Canada's largest architectural and design firms. Having completed projects in the institutional, corporate, cultural and residential sectors, the firm is now a reference in the design, building and management of projects. It relies on an experienced team of more than 110 professionals and is recognized for the excellence of its approach and its vitality in designing innovative and creative architectural solutions.
About the Domus Awards
The APCHQ – Greater Montréal area, with more than 4,500 members, works diligently every year to reward, promote and recognize the industry's professionals and their projects. The Domus Awards are also a reference of reliability for potential buyers and customers who wish to renovate or buy a property.