BRIVIA GROUP BEGINS CONSTRUCTION OF PHASE 3 OF LB9 RENTAL APARTMENT PROJECT
The new 15-storey residential tower will welcome its first tenants in 2024
Québec City, July 21, 2022 – Brivia Group and its partners have begun construction of Phase 3 of LB9 rental apartment project. Located in the Lebourgneuf sector, a stone's throw from the Centre Vidéotron, this sleek 15-storey, 288-unit residential tower will be completed in early summer 2024.
"Building on the success of the first two phases of LB9 rental apartment, we are proud to be continuing our development in Québec City and to contribute to the revitalization of the Lebourgneuf sector," said Mr. Kheng Ly, President-Founder and CEO of Brivia Group. "With the third phase, we are fulfilling the vision behind the project. LB9 is our first real estate project in Québec City. The enthusiastic response we have received to date is encouraging us to continue developing quality, structuring projects that meet the needs of the Québec City market and add value to the neighbourhoods in which they are built."
Like the first tower, completed in June 2020, and the second, for which construction began in February 2021, Brivia Group is once again championing architectural features that offer an exceptional view of the city and numerous modern amenities: a welcoming lounge, a multifunctional terrace, a swimming pool, and a fitness room for quality daily wellness. Tower 3 of LB9 project offers studios, 2½, 3½, 4½ and 5½ condos. Excavation began in early spring of this year.
The project appeals to a wide range of clientele attracted by the idea of living in an urban lifestyle while being close to nature. The LB9 project team includes professionals from Québec City and Montreal regions such as architect Etienne Bernier of Agence Spatiale and general construction contractor TB4 Inc.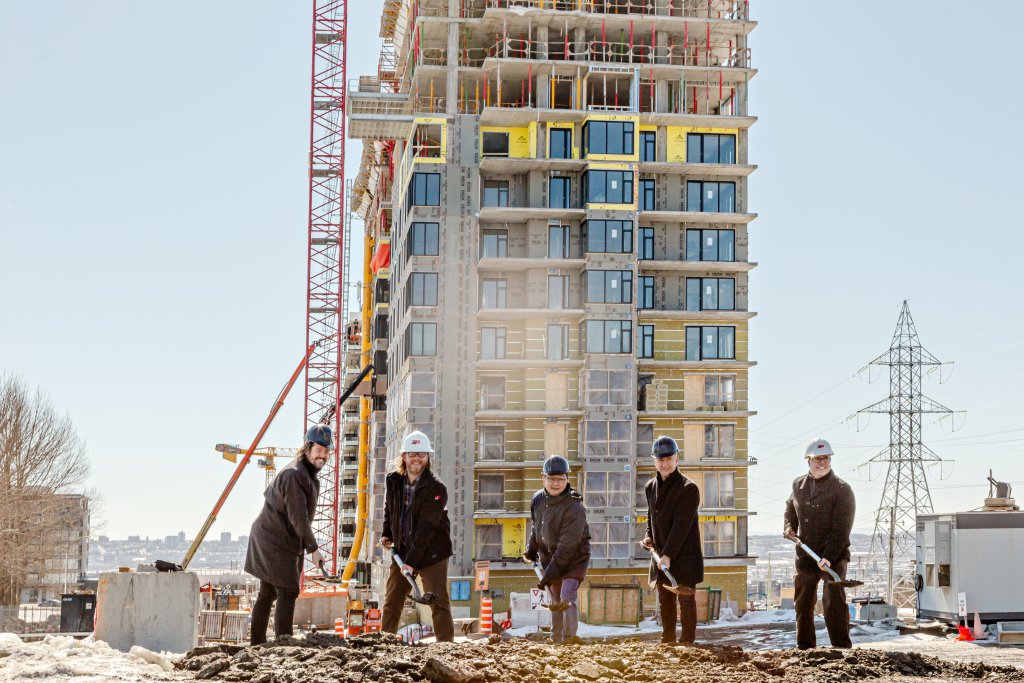 About Brivia Group
Brivia Group is a real estate development and investment company with an expanding portfolio of major projects in Greater Montreal Area, Greater Toronto Area, Vancouver, Québec City and other regions of Québec province. Founded in 2000, Brivia Group has the expertise, track record and business networks needed to fulfil bold projects such as Curv, 1 Square Phillips, Mansfield, YUL, QuinzeCent and LB9, meeting the expectations of its diverse clienteles.
-30-