KHENG LY, GUEST OF HONOUR AT THE FINA DIVING WORLD SERIES
Mr. Kheng Ly and Brivia Group, Montreal's fast-growing real estate developer and proud partner of Diving Canada, took part in the FINA Diving World Series April 26-28 at the Olympic Park Sports Centre. It is the most prestigious Olympic diving series in the world with more than 65 athletes competing in 10 skill-testing events.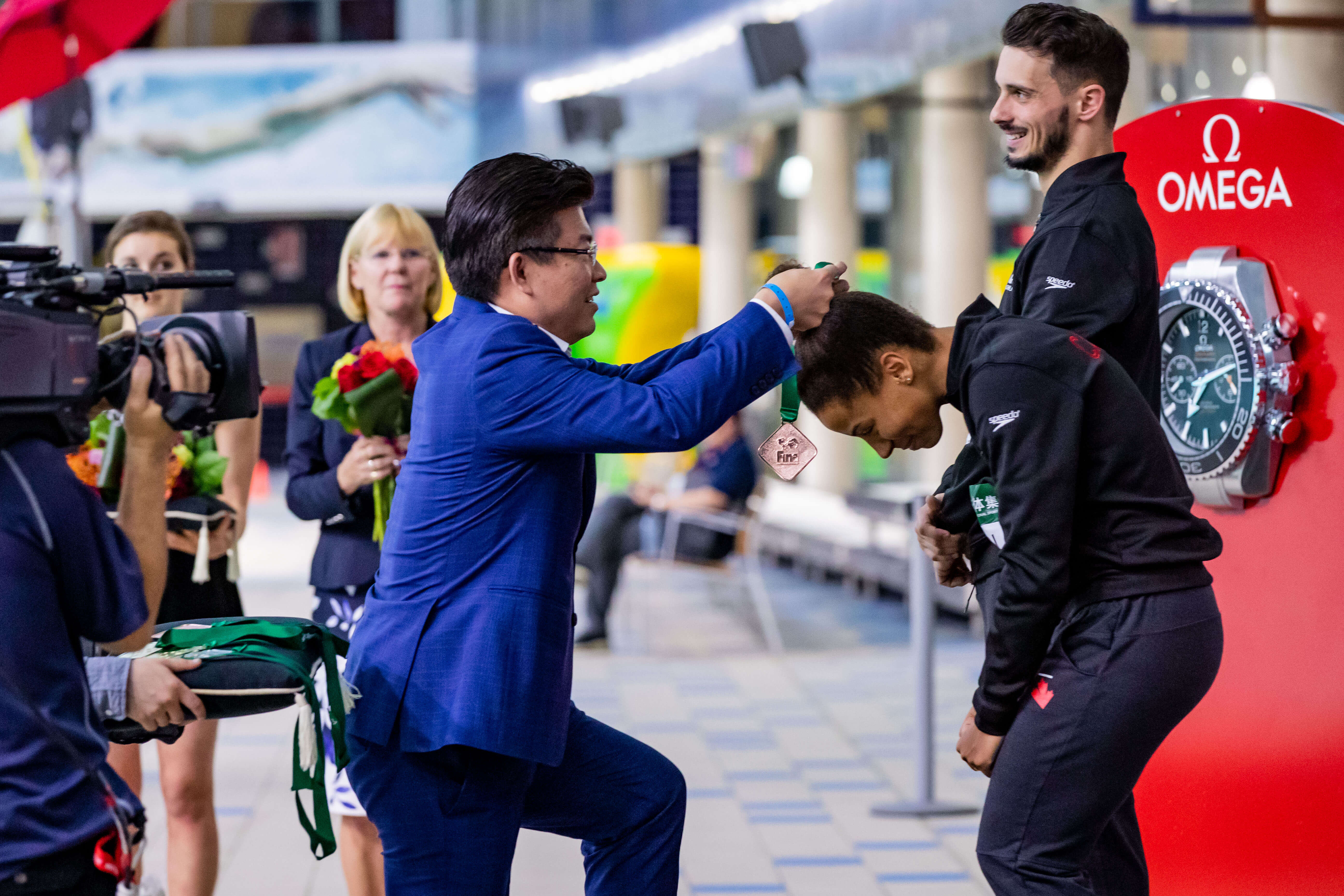 As guest of honour at the FINA Diving World Series, Mr. Ly had the privilege of presenting the Bronze medal to Canadians Jennifer Abel and François Imbeau-Dulac for their impressive performance in the mixed 3m synchro diving event.