WORLD'S TALLEST PASSIVE HOUSE BUILDING REACHES NEW MILESTONE
Montreal, August 4, 2022 – The world's tallest Passive House building, CURV, introduced to the market April this year, has successfully completed full rounds of rezoning approvals and it is paced for its public launch in later this year.
"CURV, being our first major project in Vancouver, is designed with the world's highest standard in energy efficiency with a modern architectural look," said Kheng Ly, Founder, President and CEO of Brivia Group. "We are excited to share, together with our partner Henson Development, that the project has passed all necessary steps of approvals with the City of Vancouver and we are ready to share more details about the project with the public this Fall."
"We are pleased to cooperate with our partner, very experienced Brivia Group, to develop CURV", said Henry Liu, Founder and Chairman of Henson Development. We have no doubt that CURV will be an eco-friendly landmark that pushes for a more sustainable future for the next generations. Henson Development is delighted to see the project reaching this latest milestone with the City of Vancouver and we are excited to continue to participate in this world-class project together with Brivia Group".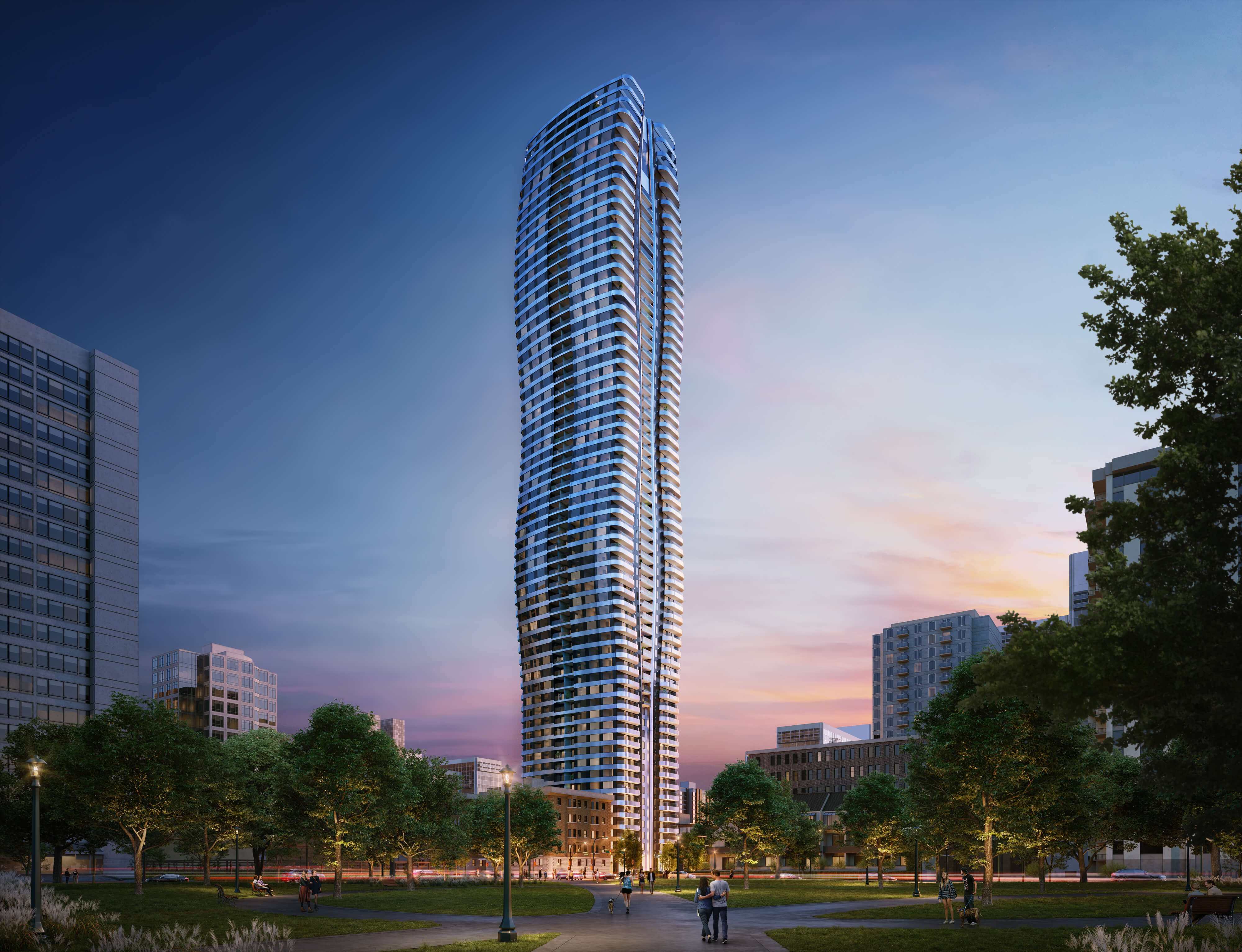 CURV, a 60-storey Passive House residential building at the heart of downtown Vancouver, developed by Brivia Group and Henson Development, will contribute to the iconic skyline of Vancouver.
To learn more about the project, please visit: www.thecurv.ca
About Brivia Group
Brivia Group is a real estate development and investment company with an expanding portfolio of major projects in Montréal, Toronto, Vancouver, Quebec City and other major cities in Quebec. Founded in 2000, Brivia Group has the expertise, track record and business networks needed to fulfil bold projects such as 1 Square Phillips, Mansfield Condos, YUL and QuinzeCent, meeting the expectations of its diverse clienteles.
About Henson Developments
Henson Developments, founded in 2015, is a real estate development and investment company with projects and experience in Greater Vancouver.  Henson's Founder, Mr. Xue Xin Liu, is committed to pushing the limits of engineering and architecture to create extraordinary living spaces. Henson's priority, at this stage, is to develop, together with its partner Brivia Group, the CURV project in downtown Vancouver and another major real estate development project in West Vancouver.
-30-