BRIVIA GROUPE CONCLUDES AN AGREEMENT WITH GROUPE MACH ON THE SALE OF ITS NEW COMMERCIAL SPACES OF QUINZECENT
Brivia Group is pleased to announce that it had concluded an agreement for the sale of its emblematic and brand-new commercial space of QuinzeCent to Groupe MACH.
"We are extremely excited to partner up with MACH, one of the most prominent real estate leaders in Canada. We look forward to seeing Quinzecent commercial space, under the ownership and management of MACH, with an exceptional standard of quality in terms of commercial services and offering from which our residents and the surrounding community can benefit." said Kheng Ly, Founder, CEO and President of Brivia Group.
This 2-storey commercial podium of over 48,000 sqft offers excellent opportunities for a diverse range of commercial activities at prime location of Montreal. Along with 450 residential units in the tower, the project will inject effervescence and vitality to one of the most vibrant areas of the city.
QuinzeCent is currently under construction and will be delivered in 2023. To learn more about the project, please visit: https://www.1500montreal.ca/home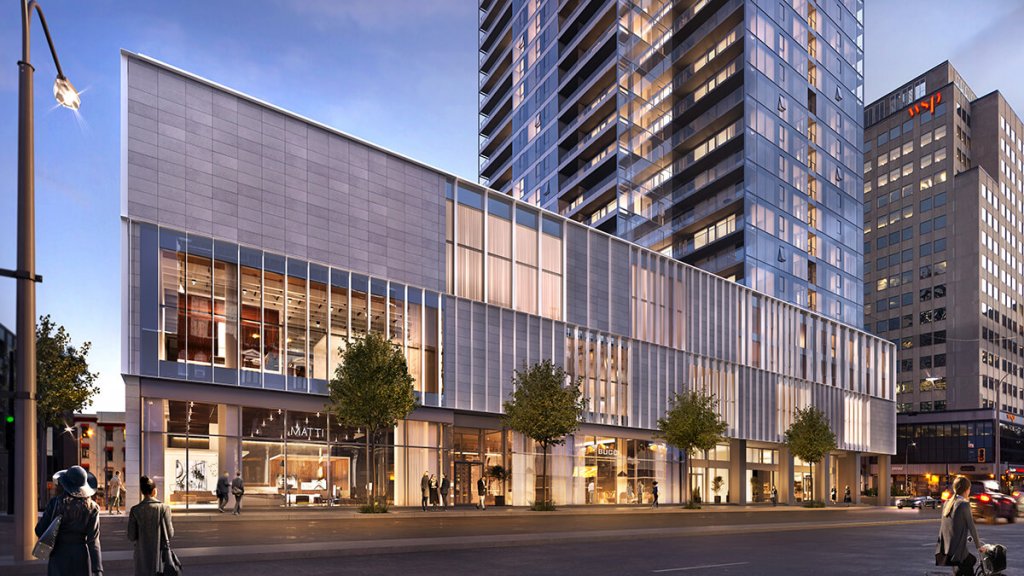 About QuinzeCent:  
QuinzeCent is a unique 36-storey mixed-use glass tower of 450 residential units. Located in core downtown Montreal, the residents of the project will enjoy the breath-taking mountain view and the calming river view whiling having access to the lively and outstanding lifestyle. The project is currently under construction and will be delivered in 2023.
About Brivia Group:
Brivia Group is a real estate development and investment company with an expanding portfolio of major projects in Greater Montreal Area, Greater Toronto Area, Vancouver, Quebec City and other regions of Quebec province. Founded in 2000, Brivia Group has the expertise, track record and business networks needed to fulfil bold projects such as 1 Square Phillips, Mansfield, YUL, QuinzeCent and LB9, meeting the expectations of its diverse clienteles.
About MACH (www.groupemach.com)
With a portfolio of over 230 properties representing close to 40M s.f., Groupe MACH is one of the largest private real estate owners and developers in Canada and is currently developing projects for more than 15M sq.ft. Its integrated approach also includes real estate services and construction. MACH's real estate holdings include some of Quebec's landmark buildings such the Sun Life Building and 1000 De La Gauchetière in Montreal, as well as Place de la Cité and Complexe Jules-Dallaire in Quebec City.